I was going through all the old cards I've received for birthdays, holidays, anniversaries, thank yous, etc. & then I thought about all the $$$ I spend on cupcake cases, and my slight disappointment at how "un-unique" most of them really are. So, I thought I'd try making my own… It's a great way to recycle old cards (& you can still keep what's written on the inside) AND create your own, unique cupcake wrappers…
What you'll need: old cards, extra scrapbook paper, etc. + a cupcake case/wrapper that you can simply cut the bottoms out of.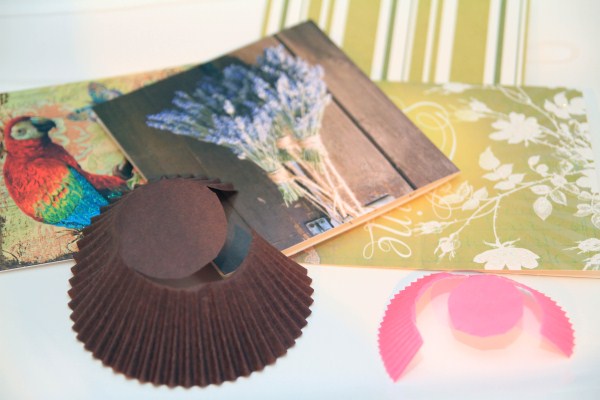 You'll also need scissors: plain or scalloped edged ones, glue or tape or fancy pins and ribbon if you'd like (but obviously not if you're serving the cakes to children).
Take the cupcake case that you've cut the bottom out of & use this as your template to trace an outline of your case. Make sure it's a bit taller and wider than the original to ensure it covers your whole cupcake base.
You'll have a "U-shaped" cut out now…
You then glue or tape (I used clear cello-tape) the two ends together, and VOILA! your cupcake case is done-zo!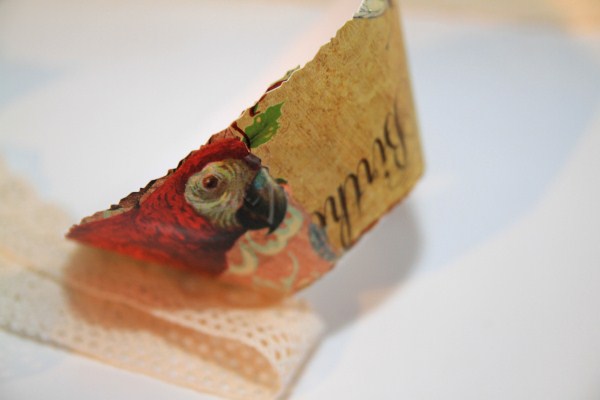 You can do any sizes, really: from mini to medium, to muffin-sized if you wish.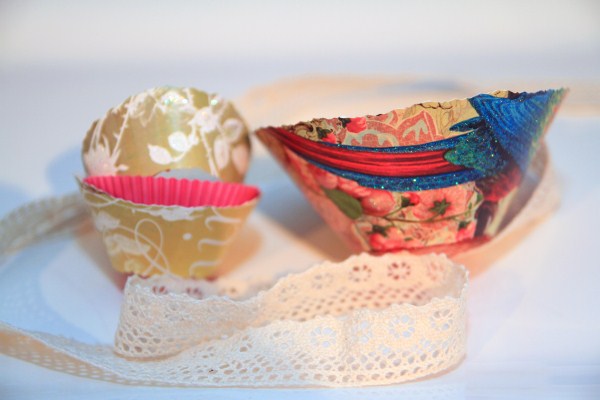 And the completed DIY / homemade cupcake cases chilling… ready to be featured 'round some cupcakes soon 😉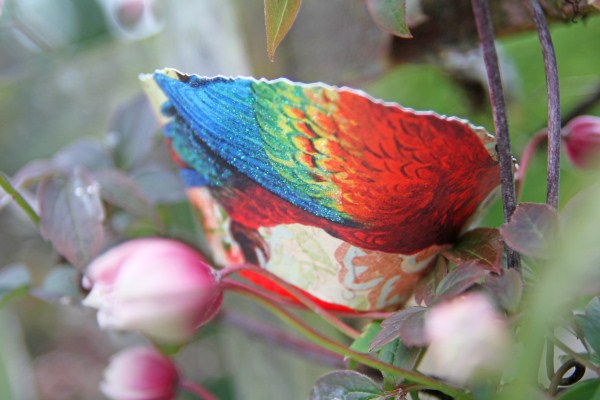 Enjoy, have fun & re-use & recycle!
Jen
PHOTOGRAPHY TIP:  I'm sure you all have lovely areas around your home or garden, why not photograph your creations in/on places other than your kitchen worktops?