WEDDING CAKES WILL TELL SUGAR TALES!
By
Kerry Vincent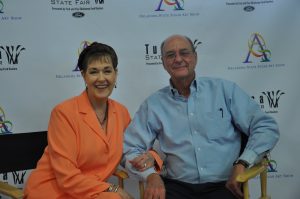 OKLAHOMA STATE SUGAR ART SHOW – It's OUR 20TH BIRTHDAY! Who could have ever imagined reaching this benchmark moment? Looking back to the very beginning, certainly not me.
The sweetest ticket in the country will be in Tulsa Oklahoma this September 28 and 29. Set your vehicle on autopilot and hit the road, they all lead, to the Oklahoma State Sugar Art Show where the Kings and Queens of Cake will present magical sugar theater. Magnificent displays of cake art will take pride of place, in the creative arts location of the River Spirit Expo (formerly the Quiktrip Building).
Competitors have already been lining up to register their preferred themes for Ballet 2013. All are determined to figure out the perfect formula that provides the killer edge in designing the winning cake.
On site the atmosphere is always charged. Contestants arrive in a mad flurry, chattering and calling out pleasantries to each other as they rush to register their cakes, choose their tables, unload and move their artwork in.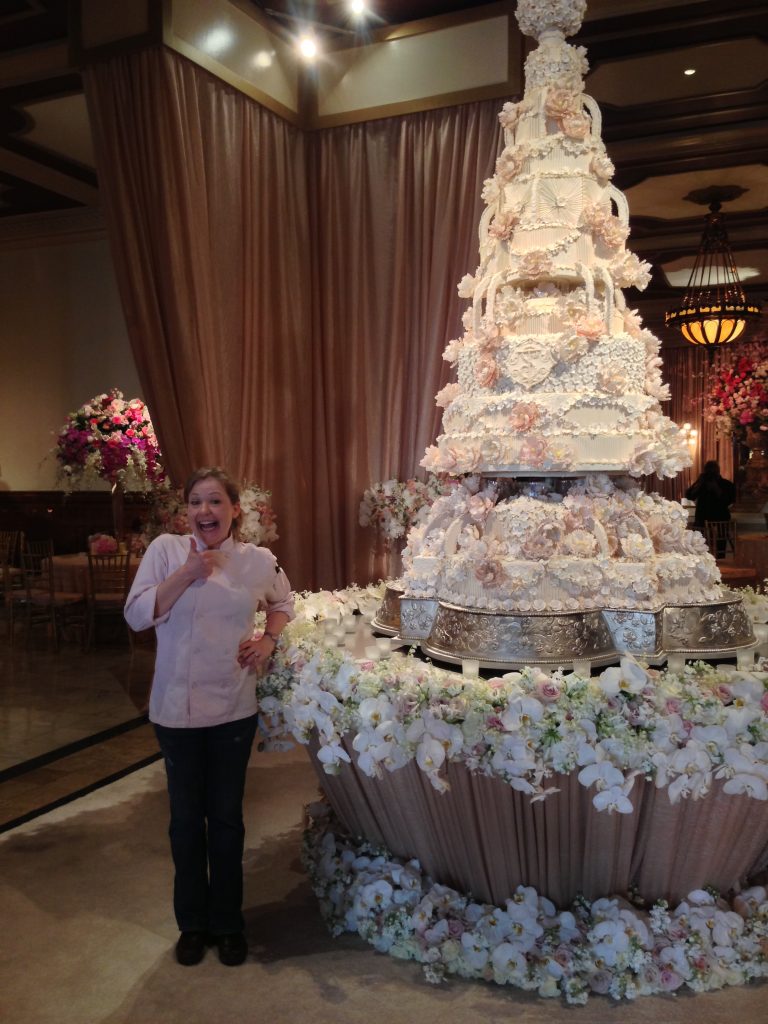 SUGAR ARTISTS STRUT THEIR STUFF!
For the first time new and unique designs sauced with sassy style finally see the light of day. These showpieces have artwork that may have taken weeks or even months to make. Tables are artfully draped and pinned, nervous competitors sweat, and cakes are eventually perfectly positioned, ready to enchant the viewing public.
Enjoy hundreds of spectacular cakes in the bustling fun-filled atmosphere of the Tulsa State Fair. With stunning table settings and sublime designs, you are assured of a visual decorative feast. See the quality and style stirred up by the nation's premier cake designers as they dish up a glorious menu of bespoke wedding cakes.
Never has the immaculate construction of an edible flower been so vital, the addition of a sugar streamer so nerve wracking or the stacking of carefully constructed tiers so vital. Strolling through this labyrinth of edible art, visitors can soak up a quintessential experience: The ultimate inspiration for consumers to simply muse and marvel or create the cake of their dreams. Beautifully presented, there is something for everyone, young or old.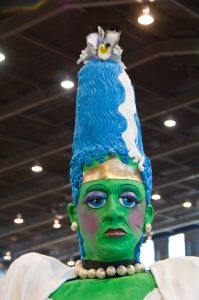 INSPIRATION EVERYHWERE YOU LOOK
The OKLAHOMA STATE SUGAR ART SHOW (OSSAS) sets the standard like no other and under its umbrella a plethora of cake art in a kaleidoscope of color and design. Join us at this companion competition for a full program of exceptional divisions displaying celebration and special occasion cakes, memorable techniques and creative innovation threaded throughout the exhibit.
Be inspired; celebrate the cake, compete, share, be educated. Competitors don't have to compete in the wedding cake competition if they are not inclined to or do not qualify. The Grand National Wedding Cake Competition is only open to contestants' semiprofessional and above. That said there are more than sixty categories and divisions to fit any level of expertise in the OSSAS.
Cake aficionados travel thousands of miles to be a part of this iconic exhibition. It would be fair to say that a huge number of competitors credit success at this event to be a key that opens doors to television possibilities, presenting, teaching and other exciting avenues that involve the sugar arts.
WHAT CAN YOU LEARN? Daily show demonstrations for 2013 conducted by celebrity edible art stars & FREE to all. This year the lineup is, power pair the amazing Bronwen Weber & Cookie legend Julia Usher.
The price of general admission to this icon event at $10 is minimal – all visitors can access the show, the exhibition and world-class demonstrations for this minimal cost.
CLASS INFORMATION
After the 2013 competition concludes artists can attend a hands-on class with the inimitable Bronwen Weber. This is cheapest class on the planet $250 for two days and will be held at The Doubletree Hotel host hotel.
www.tulsastatefair.com
For more details please visit www.oklahomasugarartists.com