Wondering how to say Happy Birthday with Cakes? Is it really a birthday party if there isn't any cake? Obviously not. While everyone has their preferences, and we'll concede that some folks simply don't like birthday cake, for the most part, a frosted confection is the perfect choice.
Saying Happy Birthday with Cakes Doesn't Have to be Boring
That isn't to say it has to be monotonous! Set away your old cake recipe and get inspired by these new, simple birthday cake ideas. There are many of lovely directions to choose when making your most celebratory delicious dessert, from Texas sheet cake recipes to lavishly decorated and towering confections.
Even better, these finest birthday cake ideas don't require you to be an expert baker and they're extremely adaptable.
This is your chance to try one of the following handmade cake recipes instead of a store-bought dessert. Why? We believe that the birthday boy or girl will be touched by the considerate gesture of a birthday cake crafted with love—just for them.
Follow these simple tips and create the best birthday cake ever!
Measure, Measure, Measure
The difference between a light, moist cake and a sticky, dense one is accurate measuring. A clear measuring cup with a spout for wet ingredients, cups with flat rims in graduated sizes for dry ingredients, and a set of measuring spoons are required to accurately measure. In most American baking recipes, components are measured by volume rather than weight. (For example, instead of 8 ounces of sugar, a recipe would ask for 1 cup.)
Consider purchasing a scale if you develop a true passion for baking. The most accurate measurements are weight measurements, which are frequently employed in advanced recipes and international cookbooks.
To measure dry ingredients, use the following formula: Make use of the spoon-and-sweep technique. Fill a measuring cup halfway with flour or another dry ingredient, filling it far above the rim. After that, brush the surplus back into the container with the back of a knife. Don't be tempted to use the measuring cup to scoop out the flour. It will become compacted, resulting in a dense, dry cake with more flour than called for.
Similarly, don't tap the flour-filled cup on the counter, or it will settle. You'll wind up with too much if you top it off.
To measure liquids, use the following formula: Set the spouted cup on a level counter, bend your knees to bring the lines on the cup to eye level, then pour the ingredient right up to the line indicating the amount needed. Keep in mind that liquid measuring cups frequently offer volume measurements in ounces, not weight measures in ounces. A scale is required for a recipe involving weight measurements.
Is it Done?? Say Happy Birthday with Cakes if they are done
Make sure your cake is fully baked before removing it from the oven. A toothpick test can be used to evaluate if a cake is done. If a toothpick inserted in the center of the cake comes out clean, the cake is done.
Or,  you can press down gently on the center of the cake cake. It's done when the cake bounces but if you poked a hole in the cake with your finger, it needs extra time.  This simple technique can also be used on muffins and cupcakes.
Cool Your Cake Before Frosting
Icing a warm cake with cold frosting is a disaster waiting to happen. Even a slightly heated cake can cause the frosting to melt, so allow plenty of time for it to cool to room temperature. Also, don't cut your cake layers until they've completely cooled. If you cut a heated cake layer, it will dry out, so be patient and allow for some cooling time.
Using a cooling rack to assist in the cooling of your cake will greatly speed up the process. With all that heat, if you lay a cake on a plate or cake board to cool, the bottom of the cake is smothered, imprisoned, and stuck!
The cake is lifted off the table by a cooling rack, which allows cool air to reach every portion of the cake. This is a really simple and effective approach to speed up the cooling process of your cake.
Cooling racks are relatively inexpensive and frequently accessible on Amazon. This set appeals to me since it is sturdy (stainless steel), can tolerate high heat (for more than simply cooling), and is available in a variety of sizes.
Can You Bake a Cake Ahead of Time?
If you don't plan on icing your cake until the next day, bake it at least 2-3 days ahead of time. However, you must keep it with caution. Wrap it in plastic wrap and store it in an airtight container to prevent moisture loss.
Refrigerated: Your cakes will survive longer in the fridge, but you won't want to keep them there for more than 3 days for an occasion. Before serving, make sure you wrap them properly and leave them out for an hour to get to room temperature.
Iced: The icing will keep the moisture in, but a buttercream or cream cheese icing will only last for a few days before needing to be chilled or frozen. Make an iced cake the day before to keep it fresh.
Cakes can be frozen for up to 2 months if properly stored in the freezer. Before you can decorate and serve your frozen cake, it must be thawed overnight.
You may start preparing what to cook for your next gathering now that you know how long ahead to bake a cake.
Say Happy Birthday With Cakes and Get Creative!
We'll always adore a good frosting-and-sprinkles cake, but the candy aisle, not the baking department, has some of the most inventive cake toppers. Large candies can be used as edible props if you're building a themed cake.
Make an under-the-sea cake with gummy fish, or make a pool party cake with blue frosting and apple or peach ring "pool tubes." Alternatively, skip the candy and learn a few icing piping methods to use with various colors of frosting that you can dye yourself.
My Favorite Cakes I Use to Say Happy Birthday with Cake
These recipes are two of my favorite for birthday cakes because they're so easy to make and taste delicious. They each have step-by-step instructions, which will help you get the best cake ever! I can't wait to hear how it turns out…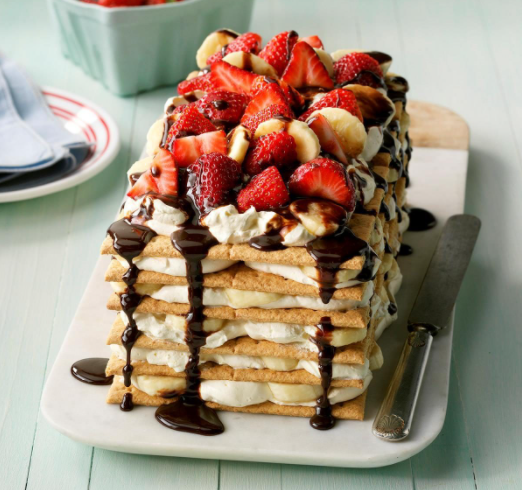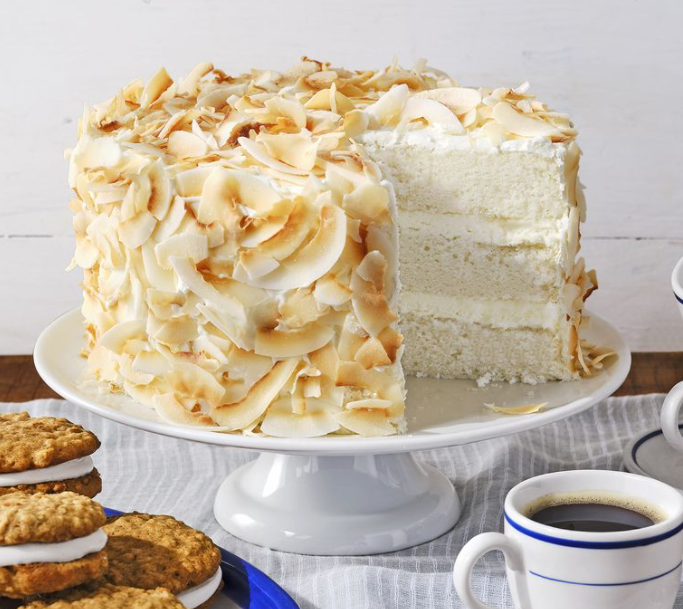 When it comes to birthday cakes, there's no need for a cake that is boring. We've provided some simple and sweet ideas to get you inspired. Which of these new recipes do you think would be the best choice?