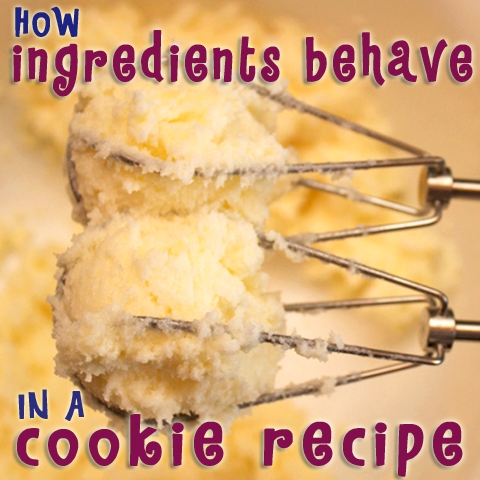 Cookie Decorating Cookie chemistry! Learn what ingredients do in a cookie recipe and how to change them for different cookie results.
Did you know that cookie recipes with more eggs will rise more and spread less? Or that the rule of thumb for cookie baking is to always keep the amount of fat and sugar used relatively equal?
In my research (cookie decorating) to find the perfect sugar cookie recipe, I learned alot about what the ingredients in a cookie recipe do and how to tinker with them to change the outcome of the recipe.
To learn about the five types of ingredients that make up the foundation of a cookie recipe (fat, sugar, flour, a rising agent, and a binding agent), check out my blog post, How Ingredients Behave In A Cookie Recipe.
—–
For more creative sweets made simple and for cookie decorating tips visit sugarkissed.net or stay connected on Facebook, Twitter, or Pinterest.