Let me preface this by saying that I REALLY wanted this to work.  (A) Because I know quite a number of people who have struggled with making macarons from scratch, so I thought this could be something I could suggest as an alternative, and (B) I love this brand so much so that I couldn't bear to name & shame them (You'll notice I covered the brand name in the first image below).  But, I should have known from the misspelling of MACARON on the box (c'mon peeps – macaroons are the coconut desserts, macarons are the French almond meringue based ones here)… and the fact that the only required effort is adding hot water and then mixing, that this was not gonna end well.
Still, my baking buddy, Fiso, of Wokingham Cakes and I were excited to try these. We followed the instructions to the T, and here's what happened: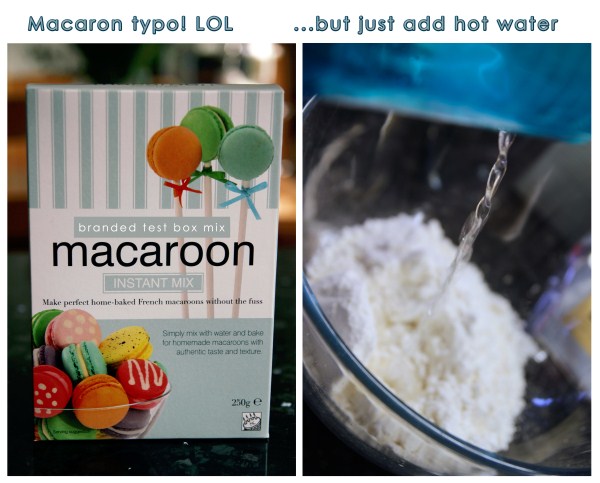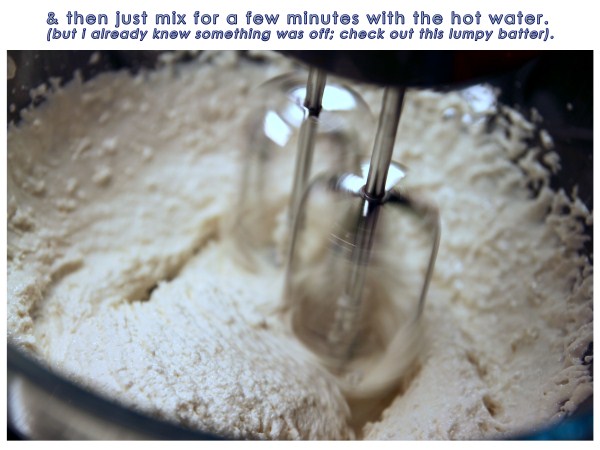 Like I said, I really love this brand, and was so determined to make this work. So, I tried another box, followed the instructions ver batim, and even sifted the mix despite instructions to just add hot water, but the end result still very minimal feet, and weird, lumpy, bumpy shells.
Well, after these failed box mix attempts, I went back to my handy-dandy, trusty macaron from scratch recipe and I was not disappointed.