Cakes, Class & Comedy
Enjoying time with Norm & Zane The Sweet Life, LLC
Through the years, the entertainment world has had a number of great comedic duos. There were Laurel and Hardy, Burns and Allen, Lucy and Ricky, Fred and Barney, and Oscar and Felix, just to name a few. But did you know that the cake world also has its own very funny pair?
Norman R. Davis and Zane Beg of Norm & Zane The Sweet Life LLC are the amazingly talented duo that have appeared on 14 episodes of Food Network Challenge and four episodes of TLC's Ultimate Cake Off. They're known for their gorgeous white chocolate curl cakes, their incredible, edible sculptured creations and shoe cakes so stunning Carrie Bradshaw would want to wear them.
What some might not realize, however, is that in addition to being extraordinarily talented and infinitely creative, these two are as sharp-witted and likable as a Hollywood comedy twosome. They constantly poke fun at one another, roll their eyes as the other is talking and bicker about the facts when telling a story. But behind all the subtle jabs and playful teasing lies tremendous respect for one another and a very real friendship that goes far beyond their successful working relationship.
"Zane and I fight like a married couple," jokes Norm. "In fact, we argue more than Zane does with his wife."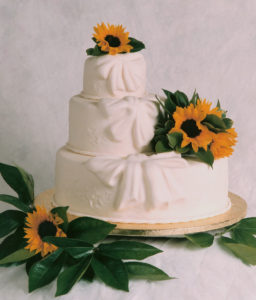 Norm and Zane met nearly 25 years ago when Norm worked as a property manager and Zane, newly immigrated to the United States from Pakistan, was looking for a townhome to rent with his brother. He rented a unit in a complex Norm managed, and the two became fast friends.
"You know when you're new to America and you only have your family, you can only love them so much," Norm explains. "That's how we started hanging out together."
In addition to being a property manager, Norm had a home baking business, creating special occasion cakes for people. A creative spirit at heart, he had been introduced to cake decorating at the age of 14 when he went to his aunt's home to babysit. "She was decorating a cake and putting her makeup on and yelling at the kids all at the same time, and she put me in front of the cake and said, 'Here, you do this,'" he recalls.
Norm was comfortable with the challenge, and intrigued. "I'd done a lot of painting in school, and I looked at working on cakes as another form of artistic expression," he says.
The seed was planted, and throughout high school and beyond, he created cakes not only for friends and family, but for clients as well. "It was just something I did for fun and extra spending money," he comments. It was Zane who encouraged him to make it a career.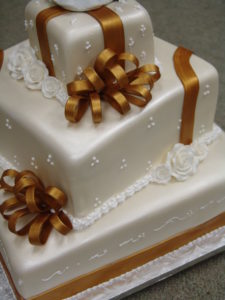 When Zane met Norm more than two decades ago, cake decorating as a career choice had never even entered his mind. Growing up in Pakistan, he had always been creative, enjoying drawing and sculpting with clay. But he was also very technologically-minded, and eventually earned bachelor's degrees in computer science and electrical engineering, as well as diplomas in civil engineering and architecture. He learned about the art of cake decorating simply by spending time with his friend Norm.
"Zane would come to my house and hang out with me while I worked on cakes for my clients," recalls Norm. "He had told me I should open my own bakery, but I'd said no. Then, when I lost my job as a property manager in 1993, he really pushed me into it."
"I thought he had the talent for it," Zane says. Eventually, Zane wore his friend down and that year, The Sweet Life opened for business.
Though Zane says he had "no talent for cake" at the time, it was only a matter of months before his talent was discovered. "The chocolate curl cake was the first cake that I created," he states, until corrected by Norm. "Okay," he clarifies, "it was originally Norm's idea, but he was struggling with creating those curls, and I made it easy." That cake, he adds, is now their signature cake.
While Zane's skills were apparent by early 1994, The Sweet Life remained a part time endeavor for him for many years. "I was – and still am – a real estate broker," he explains. "When we first started out, that was my job Monday through Friday. I would come and work with Norm in the evenings on the really challenging cakes. That's what I like – the challenge." He credits fondant with getting him more heavily involved in the business.
"When fondant came into the market in the United States, I started playing around with it and realized it was like sculpting," he remembers. "It worked like clay for me, so I started making things out of it. I thought it was fun, and kept doing more and more of it."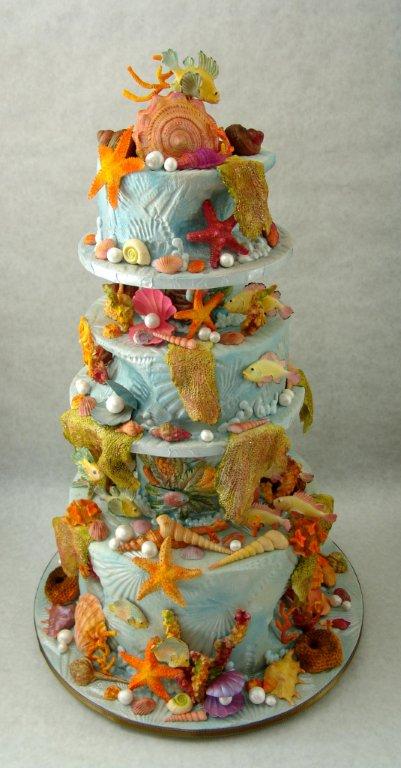 Zane's outstanding sculpture work, combined with Norm's beautiful cake designs, delighted their customers and attracted media attention. Through the years, the two have been featured not only on Food Network and TLC, but also on Oprah Winfrey's show, news programs and a live one-hour show in Dubai. Their work has been seen in multiple publications including People magazine, and they've been commissioned to create cakes for President Clinton, Patti Labelle, Rosie O'Donnell, T. Boone Pickens and other public figures.
While Zane still works as a real estate broker, the cake business, he says, is now "more like full time work," although Norm might disagree. "I'm the one answering the phone, taking orders, baking the cakes, dealing with customers, handling appointments, things of that nature," he says. "Then Zane comes down in the evening, works on a new project, makes a mess, and I'm left cleaning up after him."
When Zane mutters something inaudible, Norm explains, "He just said that I do what I'm good at. Apparently, I'm good at mopping floors and wiping down countertops."
They both, of course, know the truth – they are an excellent pairing of talents. "When the Food Network came to me to do that first challenge in 2005, there was no question about it that I wanted Zane to go with me," says Norm. "We decided then and there to brand ourselves as a team, and we've continued to do so. Six months ago, we officially changed our name to Norm & Zane The Sweet Life LLC."
Though they work as a team, each has received significant individual honors. Norm is an ICES Hall of Fame inductee. "I'm most proud of that because it was my peers voting," he comments. He also is a Certified Master Sugar Artist. "That was a hard test, so I'm proud that I passed," he says, "even if it was just barely!"
Zane was picked by Dessert Professional as one of the Top 10 Cake Artists of North America in 2013. "Zane is pretty proud of that too and he should be, but let's remember that I had that title first in 2010," Norm jokes.
The two banter briefly before Norm takes a moment to speak seriously about his friend and business partner. "Part of the reason why I have more titles is simply that I've been doing this longer," he says. "But the other thing is that I have the big mouth. Zane isn't out there like I am, trying to be noticed. The same is true for the shows we've been on. The only reason I was the lead on all but one of those challenges is because I'm the mouth. It certainly wasn't because he isn't every bit as talented, and I am so thankful that he doesn't get mad when I get credit for work he has created."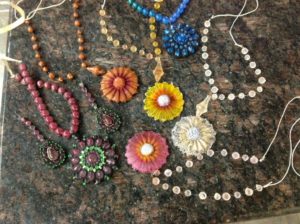 Some of Zane's creations, in fact, are among the pair's most popular. He designs all of the company's gorgeous jewelry and high heeled shoes. His natural curiosity and mind for engineering and architecture drive him to continuously develop new techniques and styles for their cakes.
"I look at things and think, 'Would it be possible to do this in a cake?'" he says. "I look at it as a challenge, and 90 percent of the time, it works. With the shoes, I look at different kinds of shoes and the way they're put together, and then I apply that to the cake techniques."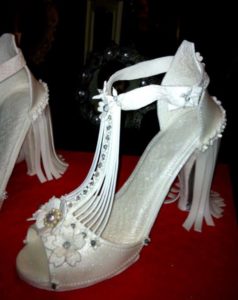 "The shoes Zane does are a perfect size six and don't look like they were made for Herman Monster," Norm comments. Instead, they're sleek and stylish, with detailing so incredible, it's nearly impossible to believe they're made with Choco-Pan® gumpaste instead of hand stitched leather and ruffled fabrics.
The jewelry pieces he makes are mostly from isomalt or sugar. Some are a combination of gumpaste and isomalt. He's also developing a class on creating jewelry only from gumpaste.
Teaching, for Norm and Zane, is one of their greatest joys and a primary focus of their business. "We travel and teach a lot," says Norm. "Some of our trips are even overseas. We like to be with the students, and I believe we're good teachers. I feel like we give a lot in our classes at a reasonable price."
Working as a team helps with the teaching, because one of them can lead the class while the other walks around, assisting individual students. "We're very hands-on, and we never leave anyone behind," comments Norm.
The strategy works well, as evidenced by the number of happy students who send emails to Norm and Zane after class, with project photos demonstrating what they've learned. "It's wonderful," Norm says. "Teaching is definitely one of the most gratifying things about my career right now."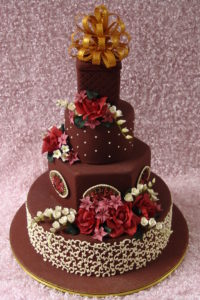 Another thing that is gratifying is the fact that companies are now looking to collaborate with Norm and Zane on product development. "We don't take anything for granted," says Norm. "We're very happy with everything that God has given us in the cake world, but our biggest accomplishment so far has been developing products with the Lucks® company, Choco-Pan®, and Clearview Molds®"
Together with the team at Lucks®, Norm and Zane have edible papers that make achieving beautiful results on cakes quicker and easier. Simplifying the design process for cake artists is one of their primary objectives.
"Zane and I try to teach this in our classes," says Norm. "We teach very simple techniques so you can create a beautiful cake without spending hours and hours of your time."
Cake artists, he says, don't typically get paid what they deserve. "The customer isn't concerned if you spent a half hour on a cake or 10 hours on a cake – they just want a beautiful cake, and they know what they're willing to spend on it. It's up to us to decide how many hours we want to spend making it. And the fact is, you can cut your time in half by using an edible paper on fondant sheets or gumpaste, along with a few simple flowers."
Even the shoes Zane creates can be made using Lucks® edible papers. "All people need to do is cut them and apply them to the Choco-Pan® fondant or gumpaste," Zane explains. "It saves a lot of time, because then there is no need to make your own designs on the shoe or do any hand painting."
While Norm stresses that these techniques aren't for competition cakes, they can be extremely beneficial in achieving a good work/life balance. "Eventually, we cake artists have to wake up and ask ourselves, 'What is the quality of our lives?' Is the quality of our lives spending time with loved ones and running to the movies or going for a walk or whatever? Or do we want to spend so many hours in our kitchens – whether it's in a home or at a bakery – and not make any money on our cakes?"
Since he advises new cake artists to keep their prices within 25 to 35 cents of their competition, it's important to look for time saving techniques that yield beautiful results. "Anyone in the cake world needs to come up with how much they're worth an hour," he says. "If they're only making cakes part time and they also work as a secretary making $17 an hour, why should they not get $17 an hour making cakes?"
Artists spending more time on their cakes than what they're able to charge for them will eventually burn out, he warns. That's why products and techniques that save the artist time are so critical.
Norm and Zane also are working with other teachers to develop industry standards they hope will serve all serious cake artists. "We have to realize that there are only a few people who can do our job and can do it well," Norm says. "We shouldn't have to work our butts off to make $25. If we as an industry could get on the same page so that we're delivering similar information and guidelines to our customers, it would benefit us all.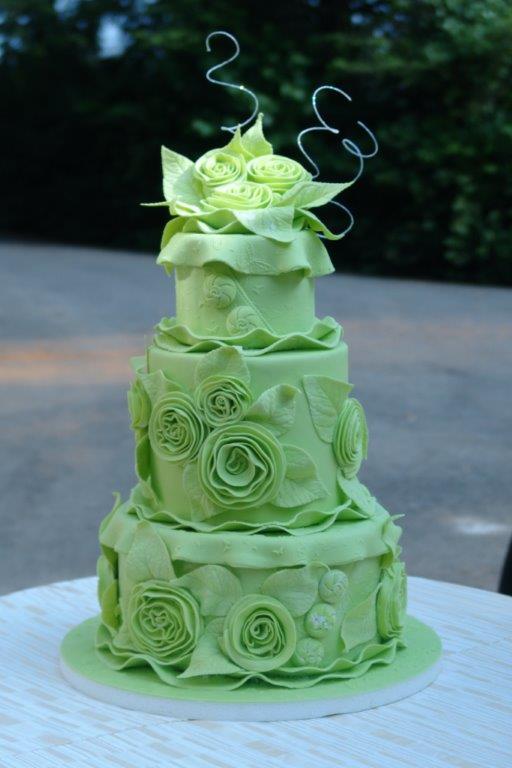 "For example, Zane and I will do a kitchen cake only if a wedding guest count is 200 or larger," he continues. "We'll do a two-tiered cake for 50 guests or more. These are the kinds of standards we're talking about. If a customer calls three different bakeries and gets the same basic information, it helps us all. This isn't about price fixing or anything of that nature – it's about providing the customer with standard information that will in turn, help give us cake artists a better quality of life."
Of course, he adds, "There will always be those who will undercut everybody else but eventually, they burn themselves out. Don't worry about price matching them – know what you're worth and stick to your guns. Don't lower your prices, and don't give away your cakes. And don't listen to that bride who says, 'I'm going to have seven bridesmaids and they're all going to be getting married within two years.' That's fine – if you do a great job, they'll come to you in two years. Don't cut that bride a special deal simply because she says she'll bring you business in the future."
Norm's other advice for new cake artists? "Pick maybe three charities you will do events for, and make Icing Smiles one of them!"
Norm's words of wisdom have been earned through trial and error. "In the beginning, I thought I had to do every order that came in, whether I made 25 cents on it or not," he says. "At that time, I never really did a breakdown of how much I had to make to account for my time and the cost of my supplies and so forth. But now at my age, I think it's okay to lose an order. I don't want to be chained to the kitchen and decorating a cake 24 hours to make 25 dollars. I'd rather spend time with Zane's children, Malayka and Haaniah, or just relax or do something else I enjoy, and it took me quite a few years to realize that it's okay to stick to my guns and say, 'No, this is what I'm worth.'"
Though hard work, talent and the media have brought Norm and Zane fame, they haven't raised their prices because of it. "To be honest, the fame has hurt in terms of bringing us more clients because people automatically assume that we're going to be really expensive and they don't even check our prices," says Norm. "In fact, our prices are not expensive at all for our area. You can get an 8-inch birthday cake from us for $32.25 and tax."
Norm isn't complaining, though. "What fame has done for us is it has opened doors that we would have never been able to open on our own. We've been invited to shows, met a lot of great people, been asked to do demos for companies and have been able to work with companies on new product development. It's exciting, and we're extremely grateful."
So what's on the horizon for Norm and Zane? "We're working with Choco-Pan® on a line of rolling pins, stencils and some other products, along with a new video series," says Norm. "We're also working with Clearview Molds® on a line of silicone molds, and with the Lucks® company on a new line of edible products. We have some other things in the works right now too, but unfortunately we can't talk about them yet."
"The Lucks® Company is now creating some of our henna designs in the edible papers," adds Zane. "I can't wait to see more of our art in their papers."
Once simply a guy who urged his friend to open a bakery, Zane Beg is now fully immersed in it himself, and is one of the most innovative, exciting artists in the cake business today. "When I was picked by Dessert Professional in 2010, I honestly didn't feel worthy of it," Norm admits. "But when Zane was picked this year, I totally agreed with it. No question, he deserves this. I was the proudest person in the world, and I thought, 'It's about time somebody realizes his talent!'"
It's a heartwarming moment, and the friends take a minute to reflect on what has just been said. Then, in true Norman R. Davis form, the holder of the 2010 Dessert Professional title adds, "Of course, I'm still going to say I taught him everything he knows!"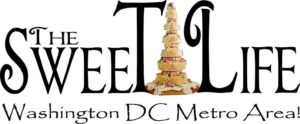 For more about Norm & Zane The Sweet Life LLC, including class listings, please visit thesweetlife.com. Also like them on Facebook to be among the first to know what they're up to next!