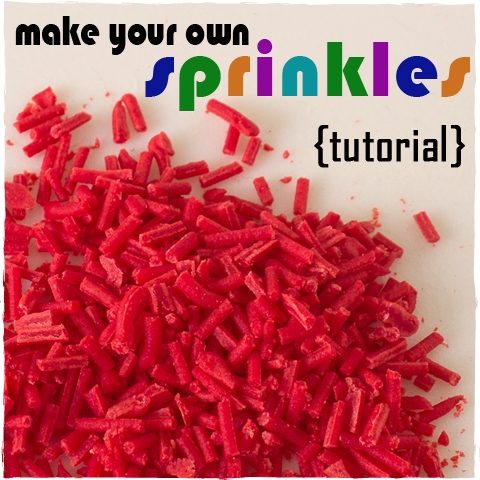 I'm excited to share with you an unbelievably easy way to make sprinkles at home. Not only is this a fun do-it-yourself kitchen project, but it's a great way to save a trip to the store when you don't have sprinkles on hand.
All you need to make sprinkles at home is royal icing made from your favorite royal icing recipe, gel food coloring
, piping bags, couplers, and #2 piping tips, wax paper, and a sharp knife.
For step-by-step directions, check out How To Make Sprinkles at Home.
For more creative sweets made simple, visit sugarkissed.net or stay connected on Facebook, Twitter, or Pinterest.