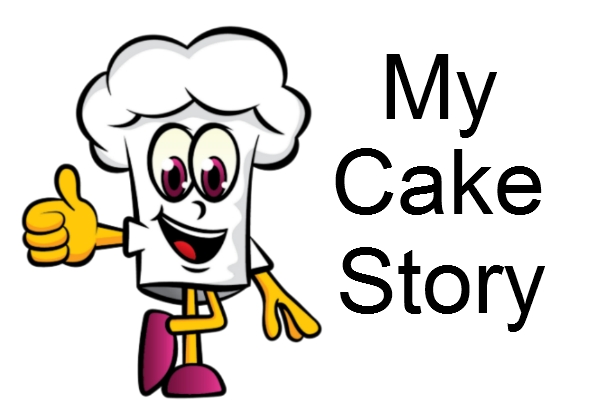 In an effort to get to know all of you a little better we started a "tagging" game on Facebook yesterday, I've spent the last few hours jumping from page to page to read your aw inspiring stories, and quickly realized that your stories are so fascinating that we simply have to compile them and share. With that being said our developer (who just so happens to be my little sister) quickly came up with a place on our website named – My Cake Story. Please join our family and share your story with us.
Here is the question that was presented yesterday
What inspired you to break into the Cake (Cupcake and Cake Pop) Decorating/Baking business?
Our story at Edible Artists Network:
I'm a third generation baker, with a full-time job, three amazing children, and a fantastic husband, which I adore and love deeply. For as long as I can remember I have dreamed of running my own bakery business. I even remember sitting in class thinking up names for my bakery when I was in high school. Before I knew it life took over and before I realized it several years had passed and I was still just dreaming my dream. I mean I have always been a baker and a party planner but I never took the steps to realize my dream of becoming a professional. I always felt a bit of a void and wondered if I had what it took to carve out my niche and realize my dream.
Then one day my sister (and now business partner) suggested that I stop dreaming and actually "give it whirl" (it didn't take too much convincing). I was a bit scared but I was more excited than anything so I jumped in with both feet and opened Death By Chocolate Desserts.
At that time I did not realize all of the challenges that lie ahead. There was a wealth of information available but I found myself spending hours online just trying to sift through it all. Most of the resources were scattered and disjointed but I managed to find what I needed and move forward. I love what I do, and I found my true passion. I only wish I would have started sooner!
This brings me to my new venture and the purpose of this website.
I started Edible Artists Network to provide you with a one-stop resource to help you start and grow your cake decorating business. My goal is to create a forum for sharing and learning everything there is to know and discover about the wonderful world of caking. The site will contain step-by-step instructions, video tutorials, articles, product news, tools to grow your business and much more!
To share your story simply leave a comment below.
These are comments posted on our old website:

Carol Harrington
07 April 2012 at 15:35
I was asked to be the captain of my Jazzercise Relay for Life team last year. I accepted nervously. I needed a way to raise money for our team. I saw Cake Pops for the first time on the cover of a magazine in a Dr.s office. I was hooked. I knew right then that I had to make them. Our team raised $5000 to help put an end to cancer! Everyone loved the pops and kept asking me to make them for different occasions. So I continued. And KiKo Pops was born. I love combining my love for cooking and my art. I used to make wedding cakes. I loved making them, but they were very labor intensive and took so much time. Cake Pops are tiny works of art that puts smiles on people's faces. That's why I love them. It's almost time for Relay For Life again. I better get to baking.
Jodi McMillan
17 March 2012 at 01:26
Let's see… I have always loved being in the kitchen, especially with my maternal Grandmother, GeGe. We would bake pies and cakes and cookies and she even taught me how to cook! Then while our creations were in the oven, we would sit and watch Julia Child. Then one year I got an Easy Bake oven. There was no stopping me. I would bake for everything from friends to Barbies birthdays. I knew that I wanted to pursue baking all throughout my schooling so I decided to attend Culinary Arts at our local Vo-tech. I was asked to represent New York on a regional level and competed in a commercial baking competition for VICA, The Vocational Industrial Clubs of America. I won first place in that competition and went on to the National level representing New York State, competing in Kansas City, MO. Once I graduated high school I then attended The Culinary Institute of America in Hyde Park, NY. I received an Associate's Degree in Baking and Pastry Arts and I also met my future husband there. It has been 13 years since I graduated The CIA. I have been happily married for 9 years and my chef husband and I have a 6 year old son who wants to be a chef when he grows up. I own my own business, making cakes and pastries as well as selling edible fondant cake, cupcake and cookie toppers on-line.
Jodi McMillan – www.pastrychefjodi.etsy.com

20 March 2012 at 14:20
I used to live in NY and moved to PA. Many of my friends and family are still in NY. They always want me to make cakes for them, but sometimes it's too much to travel 2 hours to deliver a cake, so I decided to sell my fondant decorations on-line so that people can have a professionally decorated cake. It has really taken off and I have been open for 1 year! www.pastrychefjodi.etsy.com
Amanda Hershberg
17 March 2012 at 00:24
On October 10th, 2010 my fellow USCG spouse was diagnosed with stage 4 myoepithelial carcinoma. We are a close knit community of women residing on a remote Alaskan island and we were all shocked to learn of Adrienne's illness.
The USCG Spouse's association quickly pulled together to organize a fundraiser for this sick mother of two young children. A silent dessert auction and luncheon were planned and I committed to baking an incredible cake in hopes that it would raise lots of money for Adrienne and her family
I had never decorated a cake before! I searched the internet, watched videos and researched recipes. I decided to make a fondant gift box cake with an elaborate bow on top. I must have been crazy! As I mentioned before, I live in Alaska and there are almost no cake decorating supplies here! All of the tools for my first fondant cake came from the hardware store and I learned to make everything (fondant, gum paste, cake, frosting, etc) from scratch. To my surprise the cake turned out gorgeous! The bow was elegant and my homemade fondant looked great! I am pleased to tell you that my cake raised over $200 for Adrienne!
Sadly Adrienne lost her battle with cancer in August 2011. Since then I have started a small baking business and I donate my cakes to charities and local fundraisers every chance I get. I still make everything from scratch. I love experimenting and developing new products for cake decorating.
I feel blessed that in my quest to help another I discovered my passion and talent for sugar art.
Amanda Hershberg
www.tasty-prints.com
www.twinflowersugarcraft.blogspot.com
Kyla Schneyder
31 March 2012 at 20:25
I met Amanda when I was in Sitka, Ak on a travel nurse assignment. She brought the most gorgeous cake to us at the hospital one night,(I work 7P – 7A). It was amazingly beautiful. We did not even want to cut it! But once we did the comments on how delicious it was kept flowing till the cake was all gone! Amanda has a joyful glow about her as does her two darling twin girls and a husband who supports her new business! Kudos to Amanda! I feel honored to have met her. Kyla 🙂
Tracy @ Boobala Cakes
16 March 2012 at 23:34
I've always been a baker and have been encouraged over the years to go into the 'biz' by many friends and family. last year my hubby came home from work talking about some cake that his co-worker had bought and shared (and paid 55.00 for). He was talking about this cake like it was another woman.. I mean really.. that's my thing.. baking cakes.. anyway, I took it as a personal challenge and did some research, found a cake recipe that sounded close, made it and sent it to work with him. Long story short, she told him she would pay ME 55.00 for my cake cause it was way better than the commercial one. And so, it began.. and we celebrated our one year anniversay in December and are enjoying our sucess very much! BTW – love this site.. very nice!
Donna Kees
07 March 2012 at 03:14
My Story is that years ago I wanted to try some thing new so i went to a wilton class and loved it. but life got in the way and never really got to go any futher with it until 2 years ago. I lost my mom and my sister my bussiness and i was just lost. I spent the next year just numb is the best way to put it.
Then I started baking and it was like OMG i have got a little part of my world back. and have been set on making it a career from that point on. i think it kinda of started as a therapy but turned in to a fire i can not control and I am loving every min of it. Thanks for letting me share this
Jo Phipson
Started baking after my sister died 4 years ago as therapy really. Then last year a good friend of mine who had twins asked me to make her girls birthday cakes, and it all started from there… seems so long ago now. xx "Cake the most of it" ♥
Nylah Ackbarally
I don't really have much of a story but I am a qualified Psycho Therapist, was on maternity with my son and baked a lot to pass the time. Kind of just fell in to it really. After 9 Months I enjoyed baking so much I quit my job and put everything in to doing this full time. What are your stories? Do you mind if I share this on my page?
Alison Bilverstone
I got into making cakes after doing a course in modelling at night school to help me make my sons cakes, i enjoyed it and progressed onto sugar flowers. My tutor had a job going at her shop so i got a job there and was there for about 8 yea…
KC Cakes shared their story
https://www.facebook.com/Kccakes
Thanks for the tag! What amazing stories above. As for me, I've always enjoyed food so baking came pretty naturally to me. I got a Bachelor's degree in Food Science/Nutrition and soon after turned my kitchen into an experimenting lab with one aim to create the best tasting recipes from scratch. After my daughter was born in 2009, I was motivated to learn how to decorate so I could make her an awesome birthday cakes. The summer of 2010, I took a couple of Wilton classes at a local Michael's Store and started decorating cakes for family and friends shortly after. It's been a great experience. I now teach Wilton courses at a local craft store and loving it!
Sugar Momma's Custom Cakes and Cookies
https://www.facebook.com/pages/SugarMommas-Custom-Cakes-Cupcakes-Cookies/112374258799677
I got into caking because of my 3 children!! I couldn't find a good cake artist in the area. I did go to school for art, so I thought..how hard could it be??? So, I started making cakes for their birthdays. The beginning wasn't pretty at all..so many cake disasters!!! It has now become a passion of mine and now I am hooked!!! And that is how "SugarMommas" was born!!!!
Kerry Boland from Kerry's Cakes
https://www.facebook.com/kerrys.cake
Hi from Kerry's Cakes. I made my daughter's birthday cake in 2010, it was a rough cake but I really enjoyed it. I decided to attempt a Halloween pumpkin cake, everyone thought it was great. Then made my son's birthday cake at the end of that year (first attempt was a disaster!! It went in the bin, but I refused to give in). Everyone said it was great and I really enjoyed making it. With 4 kids, I found it was a bit of an escape from everything!! I've been making them ever since, all self-taught. I love it!! xx
Custom Cupcakes
https://www.facebook.com/liahscustomcupcakes
hey there, i started caking in august 2010 after a boring maternity leave left me looking for a hobby, i seen an advert for faircake cupcakes while on facebook and followed there free recipie, and everyone loved them i then realised i had an eye for sugarwork and have really come along way in a short time, totally self taught and really enjoying it i set up my business in april 2011 x
Jen's Just Desserts
https://www.facebook.com/pages/Jens-Just-Desserts/270072873002724
lovely idea… let's see if it works 😉 i started seeking the comfort of the kitchen when my mom passed away a few years ago & discovered my passion for all things baking/decorating-related (& friends/family really raved about my efforts). so, after turning 40 last year, i decided to go legit & register my business, undergo environmental health tests/inspection, etc. i still have a full-time job, so baking is a great escape for me creatively 🙂
Linda Ashcroft of ‎ButterCup Cakes shared her story
https://www.facebook.com/ButterCupCakesCheshire
– I've baked for as long as I can remember – learn't from my Nana and the business side has just kind of evolved over the last 2 years. I LOVE baking and decorating and especially the joy it brings to people who receive cakes. It's wonderful to be a part of their special moments xxx
Mary Keith Revalde
06 March 2012 at 21:20
From being so totally ignorant of baking and cake decorating to being so passionated with this newly found Passion, my inspiration came from my 3 yr old daughter who loves the kitchen. Most esp baking. When she showed me her interest, I have to do everything to learn so we could do lots of activities together and push her to like more on her interests. It take off from there. I'll never know I got the passion and the patience. so now into my 6 months. I'm just doing this on the side since I work full time graveyard shift and a full time mom during the day 😉