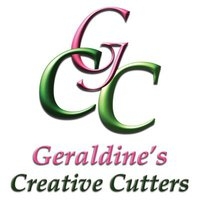 Creative Cutters was established in 1982 when renowned cake decorator Geraldine Randlesome began to design and manufacture quality metal gumpaste cutters and tools for the North American marketplace.
Over the years, Creative Cutters has introduced many innovative and timesaving new products like Geraldine Randlesome's Impression Mats, ML Sugarpaste RTR, lace mats, and original modeling tools. Along with crimpers, pans, boards, styros, books, food approved flex forms, and colours.
New Products Being Introduced at the Show:
Click on the item image or description for more information.

Toll Free: 1-888 805-3444
Email:
Product Information: products@creativecutters.com
Design Support: helpme@creativecutters.com
Corporate Headquarters, Retail Store & Shipping to Canada:
561 Edward Ave. Unit 2
Richmond Hill, Ontario
Canada L4C 9W6
Tel: 905 883-5638
Fax: 905 770-3091
Hours of Operation:
Monday to Friday: 9am to 5pm
Saturday: 9am to 12:30pm
Sunday: Closed
Shipping and Warehousing for the USA:
2495 Main Street, Suite 410
Buffalo N.Y.
USA 14214
Tel: 716 831-0562
Fax: 716-831-0584
To receive more information via email or postal mail please click here: