Cinnamon Spiced Chocolate Buttermilk Cake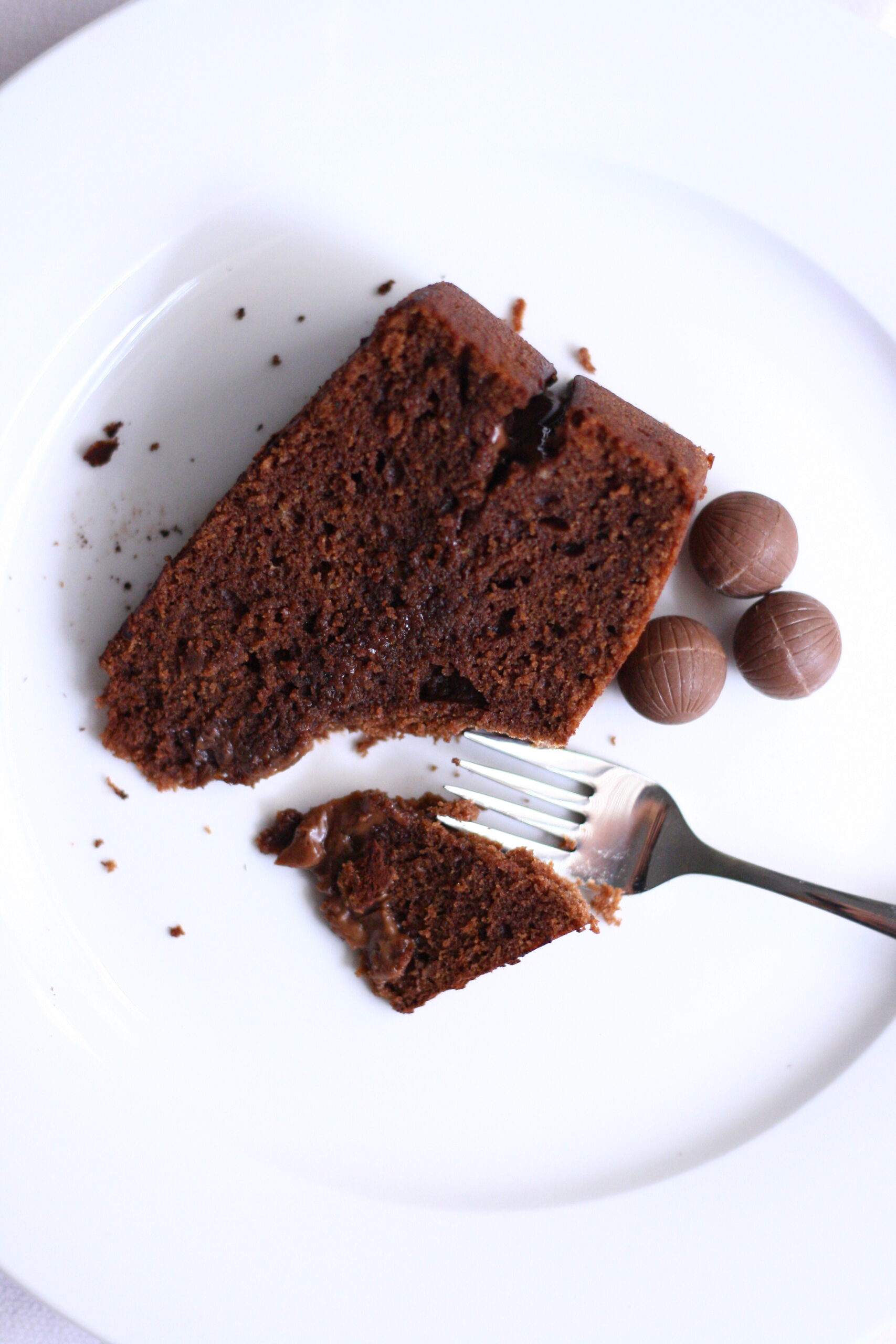 This contains a mixture of both raising agents. This is to preserve the tangy flavour of the buttermilk whilst creating a nice fluffy texture.
1 cup Buttermilk
1 1/4 cup Muscovado or light brown sugar
125 g Melted butter
1/4 cup Cocoa powder
1 1/2 cup All purpose flour
1 1/2 tsp Baking powder
1/2 tsp Baking soda
1 tbsp cinnamon
2 Eggs lightly beaten
pinch of salt
Preheat the oven to 180˚C and grease and line a round 20cm cake tin.

In a large saucepan combine the buttermilk, sugar, butter (melted), cocoa and stir over a low heat until the sugar is fully dissolved. Take off the heat.

Using a whisk, gently mix in the eggs.

In a separate bowl sift together the flour, cinnamon, salt, baking powder and baking soda.

Gently fold the flour mix into the wet ingredients until fully combined. Pour into the prepared tin and bake for 45 minutes or until an inserted skewer comes out clean. Allow to cool for 5 – 10 minutes in the tin then unmold onto a wire rack.
Serving suggestion – top with some decadent chocolate ganache and eat with fresh cream.