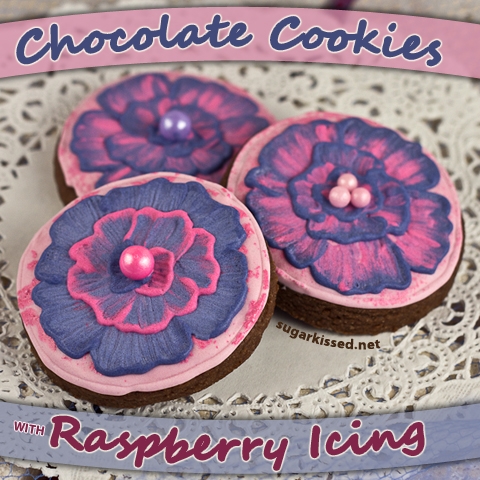 ay goodbye to boring sugar cookies with this delicious recipe for chocolate cookies with raspberry flavored royal icing.
Find the complete recipe and step-by-step directions at http://sugarkissed.net/chocolate-cookies-raspberry-icing/
Find more recipes and tutorials for creative sweets made simple on the sugarkissed.net blog. Receive decorating tips and inspiration by staying connected with sugarkissed.net on Facebook, Twitter, and Pinterest.