Looking to learn how to make cake pops?
When learning how to make cake pops this handy cake pop maker can be very helpful.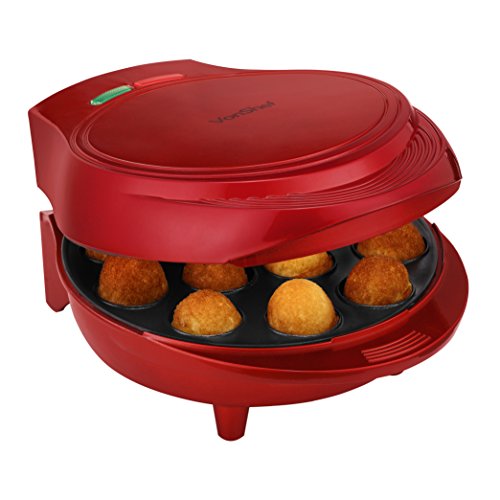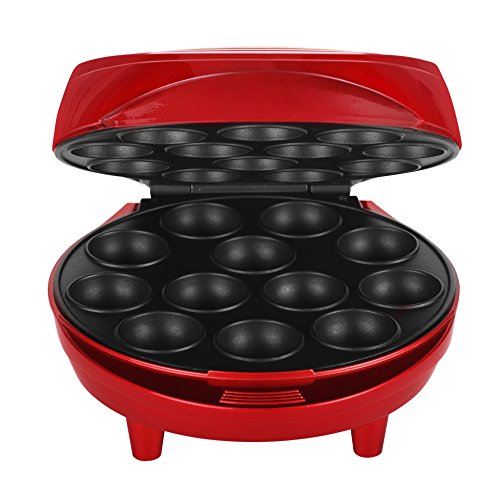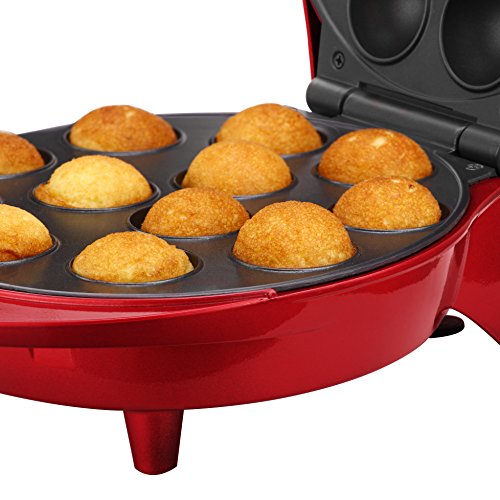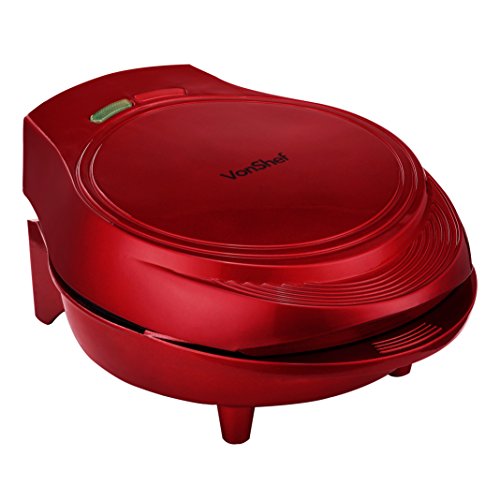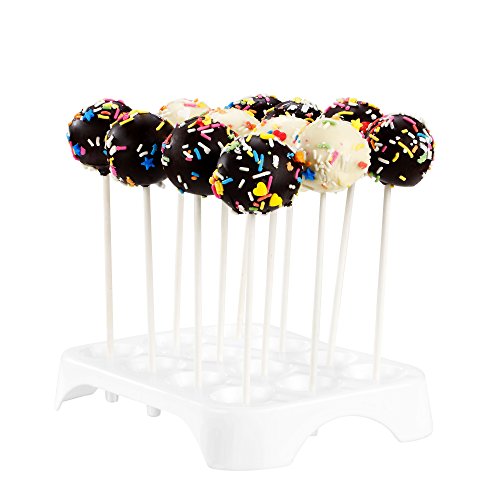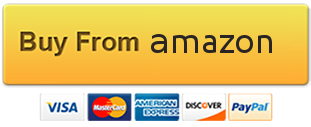 VonShef Cake Pop Maker
Cake Pops are the new revolution in cake making which allow you to make delicious treats in a matter of minutes as an alternative to cupcakes! No more long waits for cupcakes to come out of the oven. Make stylish new alternatives to the classic cupcake favourites.
Loads of Accessories
The Cake Pop machine comes with additional extras which will enable you to make a stylish and tasty cake pop right out of the box. This makes it a fast and easy way to join the cake pop revolution and impress your friends and family!
Simplicity
The non-stick plates within the maker allows the mini cakes to pop right out with minimal cleaning required. No more complicated home recipes! Just simply make the mix, pop in the maker, then watch as the cakes are made in front of your eyes in a matter of minutes.
Includes:
50x Paper Sticks
Pop Cake Maker
12 Hole Stand
DOES NOT INCLUDE CAKE BAGS AND TWIST TIES
Specifications:
Colour: Red

The cake pop kit also includes: 12 Hole Cake Stand and 50 Sticks to give your cake pops that ultimate professional feel.
Cake Pops are the fun and exciting new alternative to cakes and cupcakes. They are tasty individual cakes that look like individual lollipops! You are able to decorate and design them yourself to give that added personal touch
Create personalised and delicious treats in minutes using the VonShef cake pop maker.
Compact and Contemporary design allows for easy storage and looks great in any kitchen
Perfect for any occasion, including birthday parties and christenings or to give out as presents this Christmas.