How much fun would these be for a bridal shower or hen party?  These are chocolate covered Oreos, and I swear they're not too difficult to make.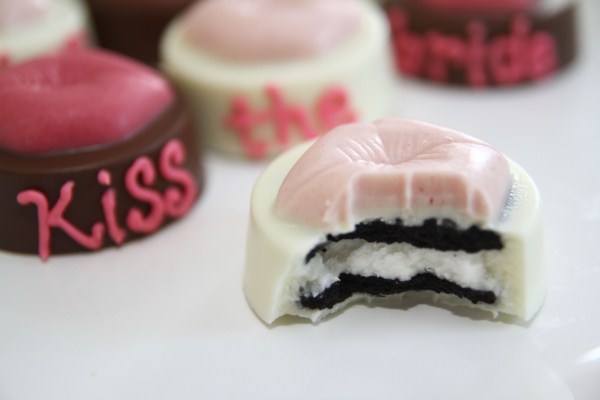 You need to find the right moulds. Mine are from the US, and I did find a supplier / seller who will ship these "Oreo Lip Chocolate moulds" internationally. This is what they look like: deep enough to completely cover Double-Stuff Oreos.
Oh yes, you'll need some white chocolate, milk or dark (or I mix a semi-sweet chocolate), and a packet of Double-Stuff Oreos.
So, STEP 1:  I used white some melted chocolate and coloured it with a bit of Sugarflair gel paste colour (1 set in red and 1 set in pink). Fill the lip part of the mould first and let it set.
STEP 2: Once your white chocolate lips have set, pour a small amount of your milk or dark chocolate (or more white chocolate) over the lips and "stick" your Oreo flat against the chocolate. This will stop your Oreo from rising up…
STEP 3: Once your Oreo is stuck to the "bottom" chocolate, pour chocolate over the top to completely cover the Oreo, and nearly to the top of the mould. Be sure you tap the moulds against your countertop to get rid of any air bubbles.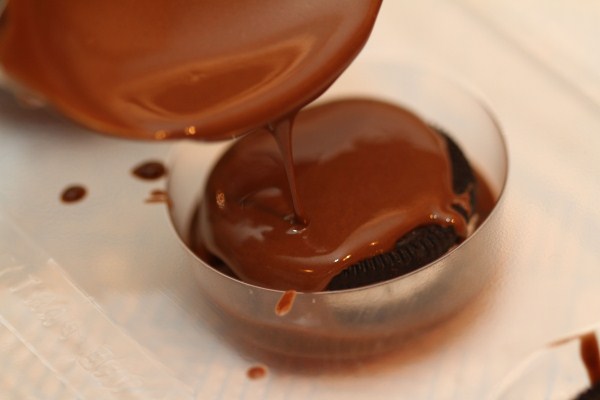 STEP 4: Allow your chocolate covered Oreos to set completely at room temperature. I would not recommend putting them into the fridge, as they will lose their gloss.  Once they're set, they will just pop out of the mould.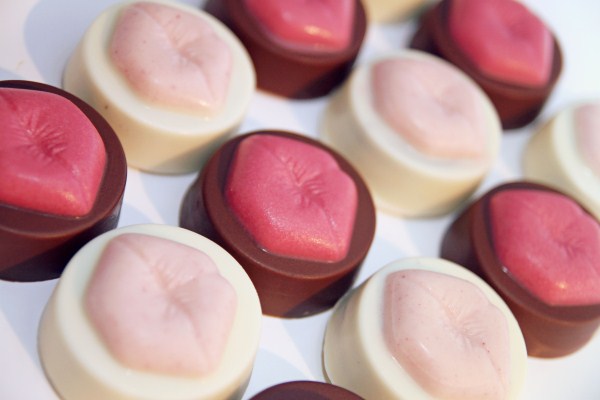 You can use a bit of royal icing to pipe special messages along the side of your chocolate covered Oreos,  Enjoy!