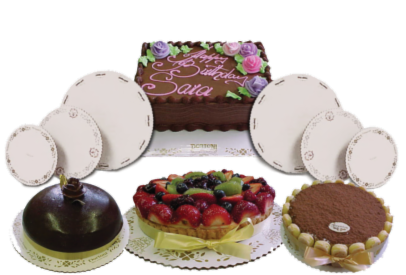 Signature Food Boards
We provide elegant, high quality cake boards giving you added strength to transport your heavier items; superior lamination making it easy to clean up smudges and decorating errors; no moisture absorption making our boards 100% greaseproof and keeping your products fresher, longer. Made in the USA. Ask about our new mini-cases (12-50 board counts) developed specifically for home bakers and smaller bakeries.
http://wwwsignaturefoodboards.com
Originally posted 2017-09-20 08:49:24.