Kristina Rado (Italy)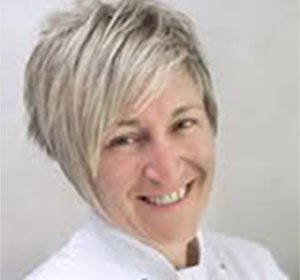 Kristina Rado is a multi-skilled Cake Designer specializing in sugar flowers, realistic modelling, royal Icing and edible painting. Kristina has been living and working in Rome for the past five years where she teaches from her studio when not travelling abroad to offer classes and judge competitions. Kristina is the winner of several sugarcraft competition awards.
You can visit Kristina at www.facebook.com/krikri.creazionidolci or www.krikri-corsicakedesign.it.
---
If you would like to learn how to make this Japanese Crane please see Kristina's tutorial in the Summer 2015 issue.
To learn more about some of the most talented artists visit our Artists Spotlight.