Simi Isomalt Cake Photo Contest
Showcase your isomalt skills! Try something new! Step outside the box!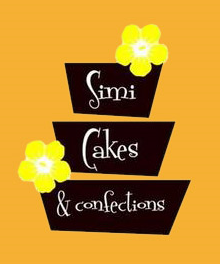 Enter our Simi Isomalt Cake Photo Contest now! Your project can be all isomalt or any mixed edible medium as long as you have included at least 10% isomalt in your finished piece.
Owned by Sidney Galpern, Simi Cakes is the leading isomalt manufacturer of crystal clear isomalt and tools for the sugar artist, as well as online and hands-on classes worldwide.
To celebrate the launch of her new Vimeo Channel, Sidney would like to award the 1st place winner of this contest with all three of her new videos via Vimeo: Isomalt Roses & Calla Lilies, Isomalt Bubble Flower and Stained Glass Isomalt. 2nd place receives both Isomalt Roses & Calla Lilies and Isomalt Bubble Flower and 3rd place receives Isomalt Isomalt Bubble Flower!
Contest Ends September 29th, 2017
Share Your Creation …. Get Votes ….. Win!
Please email questions or concerns to info@edibleartistsnetwork.com.