Cookie Cake Pops – Cookies on a Stick!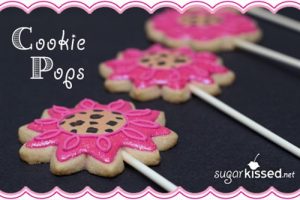 Cookie Cake Pops
Ever thought of making cookie pops (cookies on a stick) but were too intimidated? This project is for you!! Cookie pops are a great way to beautifully present your cookies with a lot of impact. And despite what you may have heard they aren't hard to make.
Let the cookie goddess Janine at www.sugarkissed.net show you four different techniques for getting outstanding and stunning results.
These cookie pops are sure to be a huge hit at your next party!
You can find the full tutorial here: www.sugarkissed.net/cookie-pops/
Thanks for sharing Janine!!