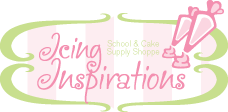 I know that in many areas of The United States and Canada the licensing that a cake decorator goes through (or doesn't go through) can become a very hot topic. Some states and provinces insist that a cake artist (or any food related business for that matter) operate out of a licensed kitchen while others don't.
I know the struggles this can cause for a new business because I've been there myself. From having the health department called on me by a competitor to renting a church kitchen that was extremely expensive.

So I thought I'd tell you a little bit about what we've done here at our shop.
As many people are unaware running a food based business is not considered legal in Waterloo Region. The health board does not approve home based kitchens for many reasons many being they don't have the same control over inspecting them.
It becomes a difficult circle. In our area, as a food related business you need the health inspector to sign off in order to get a business license. In order to get business insurance most insurance companies require a business license. And without business insurance companies run many risks. i.e… customers who could get sick because of a food borne illness, a customer tripping on a slippery sidewalk outside their house. When all is said and done is a circle that just doesn't work.
In today's economy we're seeing more and more people, especially woman, starting small businesses from home to make some extra income. But struggling because of the rules in place. We understand why these rules are in place. But we set out to find a way to help small business owners find a way to run their home based business and still be operating legally and without a massive financial burden from starting up.
When I first started I started from home and I rented a kitchen. The price to do so was very steep. Places wanted between $35 and $75 an hour. I ended up renting the cheapest place I could find, a church kitchen for $35 per hour. At the end of an 8 hour day I was still paying $280… and at the end of a 5 day week I was at $1400. Which had me venturing out to find a retail location instead.
I found a small 816 square foot location and made it my cake home for 5 years. Eventually I grew out of it and needed something a bit bigger. I found a great location but it was bigger then I needed… 5000 square feet. My husband and I decided to go with it anyways… having plans for the future. We are very active in the cake community and knew we wanted to be able to help other cake decorators and small food businesses. So we leased the space with the plans of putting in small, affordable community kitchens.
Just recently we opened those kitchens. Ranging from $5 – $13 per hour small business can now have a place they can afford. We allow storage (which was another big struggle for me as the place I rented didn't allow this) and we also have an open door policy. Meaning if the door from the rental kitchens to my kitchen is open people are more than welcome to pop in and ask questions or assistance if they need it.
We provide basic tools if needed, baking pans, kitchen aids, obviously oven and fridge space. We are striving to take care of the small business owners starting out. We're always open to questions and are more than happy to help with business advice whenever we can.
These kitchens are not in place as a financial gain for us. We set the costs at rate that people can afford and that just covers our costs of operating them.
We want to see the community of small business owners grow and are hoping these kitchens will help make it easier to do so.
The kitchen is located in Kitchener Ontario.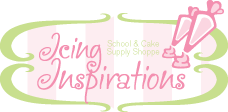 For more information please contact:
Chrissie Boon
Icing Inspirations
chrissie@toonicetoslice.ca
www.icinginspirations.ca
519/576-3364