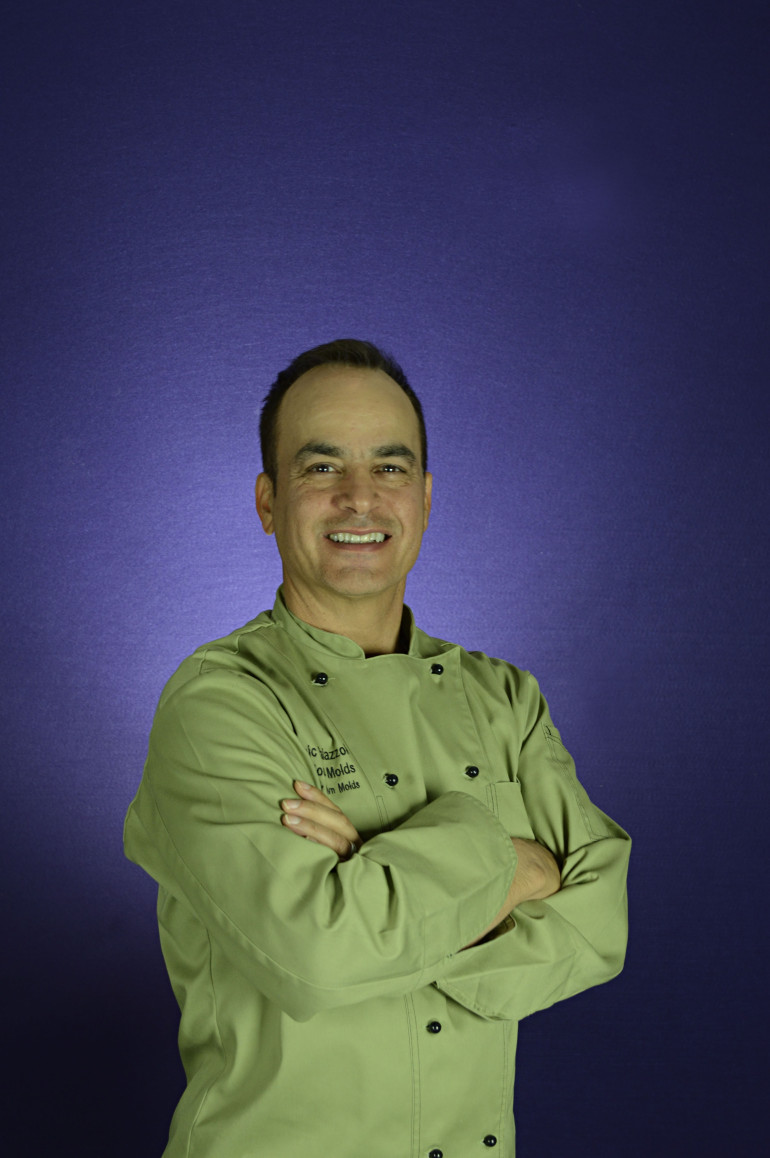 Molding a Path to Success
by Theresa Happe
A  s a chef, sculptor and mold designer, Dominic Palazzolo has been innovating most of his life.
It's a rainy April day and the street beyond the water speckled glass door is tranquil. Inside the Culinart building, the team laughs often, bustles with ideas and brainstorms furiously for ways to grant cake decorators' wishes. Chef Dominic Palazzolo assesses the progress of a clay sculpture evolving into a new mold design, takes a call and then scurries back to the warehouse to check on production.
READ MORE …
Buy this issue here: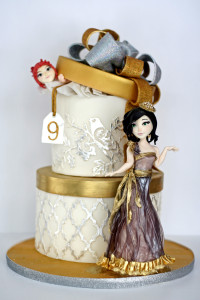 Many thanks to Shawna McGreevy of McGreevy Cakes for allowing us to publish her amazing 9 Ladies Dancing cake as part of this article.
If you would like to view a tutorial for this cake please visit http://mcgreevycakes.com/9-ladies-dancing-sparkly-bow-tutorial/.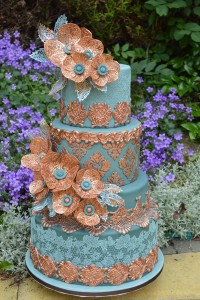 We would also like to thank Clair Bowman of The Cake Decorating Company for sharing her amazing cake too!
Theresa Happe is the Executive Editor, Edible Artists Network; Director of Marketing, Marvelous Molds; and author of CakesWeBake.com and Cake-Decorating-Corner. com.
Buy this issue here: